Injectable fillers are used to plump up wrinkles or creases that develop as the face ages. This produces smoother, more youthful appearing skin. Fillers may also be used to add fullness to the lips and cheeks. The results may be temporary and, depending on the filler used, may need to be repeated every 6 months to 2 years.
Dr. Lichten offers a variety of facial injection techniques for patients who wish to reduce the appearance of fine lines and/or to enhance their lips. Fine lines around the nose, mouth, lips, and in the cheeks and chin are gently smoothed with one of the products in the JUVÉDERM® Family of Injectable Fillers or Restylane®.
Injectable Products
Dr. Lichten has experience with a wide range of dermal filler products, including, JUVÉDERM, Juvéderm Voluma, Restylane and Sculptra™. Facial fillers plump up the lines in your face and smooth out wrinkles by restoring lost volume. Fillers also can be used to add fullness to the lips and cheeks. Fillers work differently than BOTOX® Cosmetic, because rather than relaxing the muscles like BOTOX, the fillers actually increase volume beneath the skin. As a result, you will be able to see the effects of facial fillers immediately. Dr. Lichten offers a wide variety of facial injection techniques depending upon your specific needs. Injectable products can be used in conjunction with cosmetic procedures such as face lift surgery in Columbus, Ohio or other medical spa services like chemical peels and laser skin rejuvenation, and Fraxel re:pair laser resurfacing.
JUVÉDERM ULTRA PLUS XC, JUVÉDERM Vollure and Restylane L – parentheses and marionette lines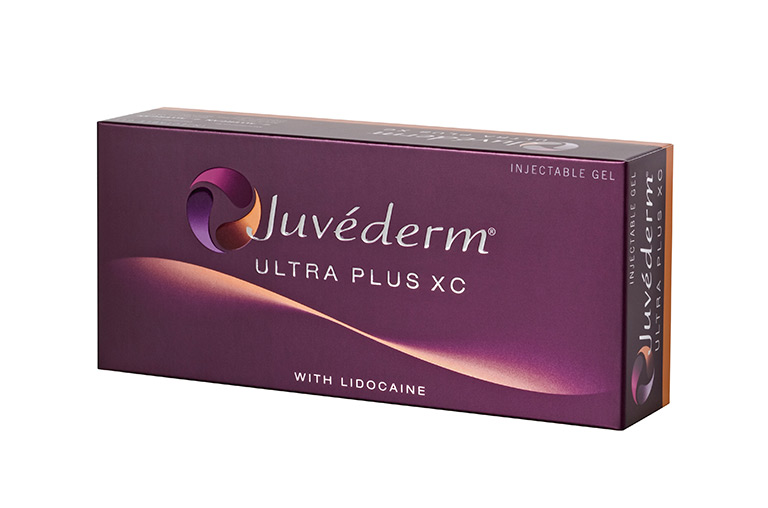 JUVÉDERM Ultra Plus and Restylane are similar products made by different manufacturers. Both are made from hyaluronic acid. There are subtle distinctions between the two that will affect which product Dr. Lichten believes is the better choice for each individual. These fillers are primarily used to smooth the lines between the nose and the corners of the mouth (the "nasolabial folds"), which are sometimes called "parentheses." These fillers can be used to create fuller lips and minimize the tiny lines over the mouth which can cause lipstick bleed.
Juvéderm Vollure is the latest product in the Juvéderm family of fillers. It uses Juvéderm's patented vycross technology and creates a more subtle correction. This formulation allows Dr. Lichten greater control and finesse to correct more superficial wrinkles in the nasolabial folds and elsewhere in the face.
Juvéderm Ultra, Juvéderm Vollure and Restylane all contain lidocaine, which numbs the area during the injection. The lidocaine does not change the effectiveness of the products, but many patients feel that the lidocaine adds a level of comfort to the procedure. For more information on Juvéderm/Restylane, click here.
JUVÉDERM VOLUMA – cheekbones
Juvéderm Voluma is used to restore lost volume to the apples of the cheeks. As we age, the face tends to flatten out and Dr. Lichten uses Voluma to re-create the curve of the cheekbone and add fullness to the face. In our experience with the product, Voluma tends to last longer than other fillers – around 18 months to two years. For more information on Juvéderm Voluma XC, click here.
JUVÉDERM Volbella, JUVÉDERM Ultra Plus and Restylane Silk – lips
For patients who want to restore lost volume in their lips but create a natural look, Juvéderm Volbella, Juvéderm Ultra Plus and Restylane Silk are great options. These products allow Dr. Lichten to have greater control and finesse to create a beautiful, natural lip. For more information on lip enhancement, click here.
Sculptra
Sculptra is a longer lasting option for filling out the lower cheek area. Made from poly-l-lactic acid, Sculptra has been used widely for restoration and correction of facial fat loss and atrophy. Sculptra injections may last for 2 years or more. Dr. Lichten has found that Sculptra is effective in filling out lost volume in the cheeks, or the "hollowed-out" appearance that comes from aging or weight loss. Sculptra is valuable for patients with volume loss all over their faces including the temples, cheeks and around the mouth. For more information on Sculptra, click here.
Collagen
Collagen is the fibrous protein that is a major component of the skin. It gives the skin its structure and has been used for decades to replenish the skin's volume loss. Collagen can smooth out facial lines, wrinkles, and scars as well as to plump pouty lips. The effects of collagen injections usually last from 2 to 3 months and can be repeated as necessary. Skin testing may be necessary as allergic reactions are possible. Although collagen largely has been replaced with injectable fillers like Juvéderm and Restylane, it is still used for some people.
Fat
Dr. Lichten can take fat from one area of a patient's body, usually the buttocks, thigh, or abdomen, and use it to fill another. Fat injections can be used to fill in wrinkles and lines, create contours in the face, enhance lips, and fill in scars. While usually long lasting, fat injections may not be permanent. Fat injections are done as a surgical procedure in conjunction with liposuction. For more information on Liposuction, click here.
Volux
Juvederm Volux is an FDA-approved jaw filler designed specifically to provide non-surgical jawline contouring. This breakthrough in jaw sculpting improves the definition of the jawline without any need for surgery. With just a few simple injections of Volux, Lancaster patients can experience incredible results. For more information on Volux, click here.